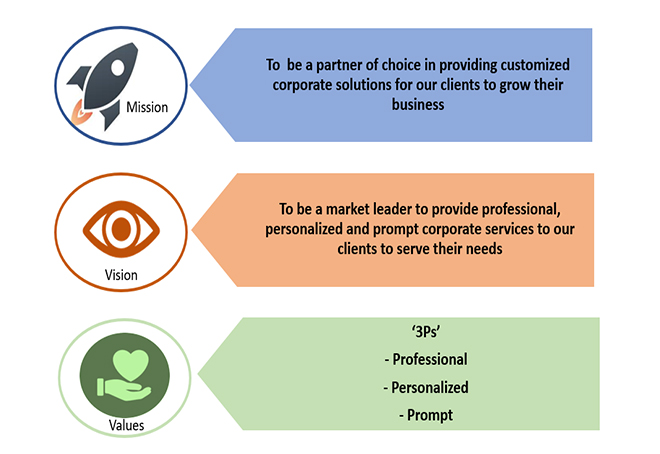 Our Team Will Help You to Become Better
We are ready to provide you with any financial, legal and auditing help.
Accounting Consultancy Pte. Ltd. is a professional accounting firm in Singapore, deploying highly qualified and experienced teams to provide one-stop services, including Accounting, Auditing, Taxation, Payroll, Incorporation and corporate secretarial services, Xero and MYOB system implementation. Catering to both local and international clients. The business grew rapidly over the years, attaining many awards and certifications.
Professional Personal Prompt
As a client-focused firm, we adopt a personalized approach and pride ourselves on our long-term client relationships. We are committed to our mission "To be a partner of choice in providing customized corporate solutions for our clients to grow their business" and deliver our service consistently and passionately with our core values of '3Ps' – 'Professional', 'Personalized' and 'Prompt'.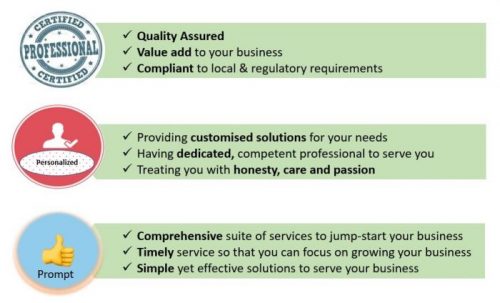 More than 20 years of experience
With more than 20 years of experiences, we are one of the most established accounting companies in Singapore. We have a dedicated team to serve the needs of companies from a wide spectrum of industries ranging from construction, manufacturing /engineering, logistics, medical, R&D, insurance/property to restaurants, retail and education institutions.
Company secretary experience